Exposure Details
exposure time: 1/1000s ~ aperture: f8 ~ focal length: 18mm ~ ISO 1250
camera: Sony α7R V ~ lens: 14-24mm F2.8 DG DN | Art 019
categories: Alps ~ Partnachklamm ~ mountains ~ river ~ spring ~ Midjourney
post on Twitter ~ post on Instagram
publish month: May 2023 ~ publish year: 2023
shot on: Friday, April 21, 2023
Midjourney's Take on it
On this website I want to showcase not only my personal photography but also - from time to time - I will share stunning renderings produced by Midjourney AI. I hope to introduce you to a whole new level of creativity and inspiration.

Midjourney AI is an advanced image rendering technology that uses machine learning algorithms to creatively interpret and enhance photos, adding unique artistic touches to them. A prompt is a specific instruction or command given to Midjourney AI to generate a particular type of output or effect on your images.

See this page for a side-by-side comparison between my real and the artificial world.
Midjourney Prompt for this Artificial Photo
This is one of the prompts Midjourney comes up with given my photo via the /describe command:
a screenshot of an image of a waterfall coming down in a canyon, in the style of the düsseldorf school of photography, pictorial harmony, innovative page design, alla prima, low-angle shots, photo taken with provia, play with light and shadow --ar 27:16 --s 750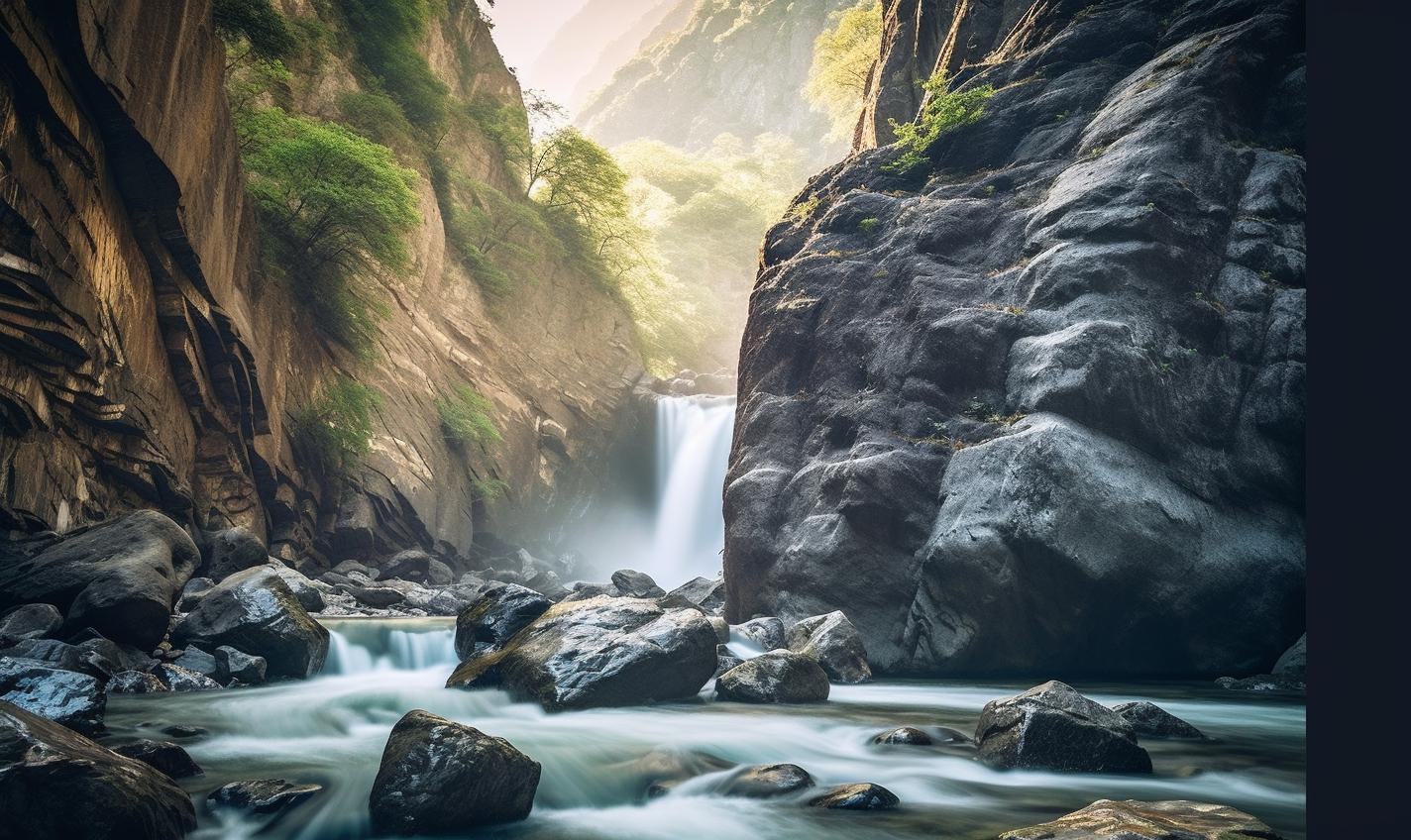 Midjourney Prompt for this Artificial Photo
This is one of the prompts Midjourney comes up with given my photo via the /describe command:
an image of a waterfall in the rocks, in the style of wollensak 127mm f/4.7 ektar, innovative page design, alex alemany, photo taken with provia, time-lapse photography, plein air, atmospheric light and shadow --ar 27:16 --s 750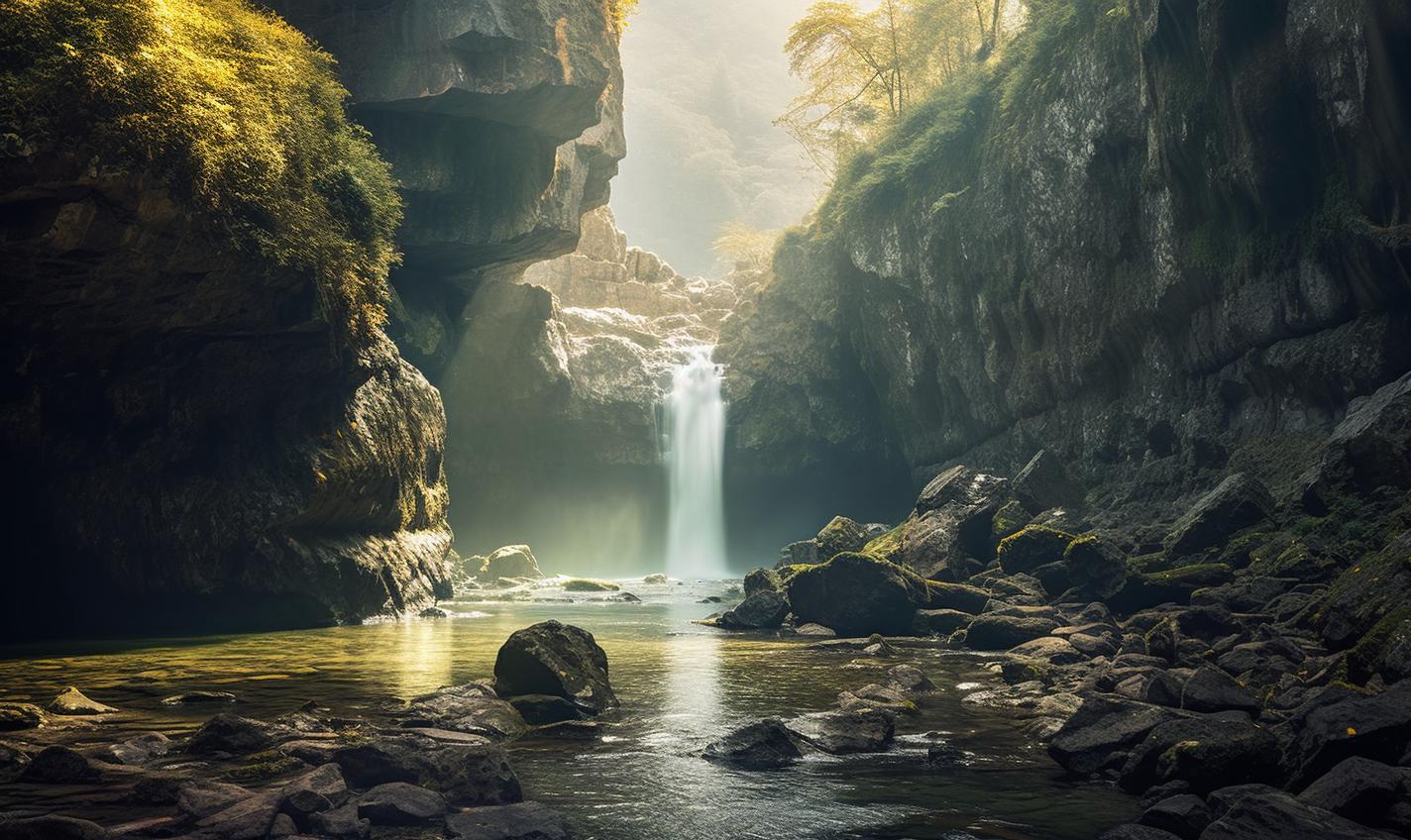 Midjourney Prompt for this Artificial Photo
This is one of the prompts Midjourney comes up with given my photo via the /describe command:
an image of a waterfall in the rocks, in the style of wollensak 127mm f/4.7 ektar, innovative page design, alex alemany, photo taken with provia, time-lapse photography, plein air, atmospheric light and shadow --ar 27:16 --s 750